The ENGIE Group is a global player in the energy and services sector, focusing on three core activities:
low-carbon power generation
energy networks
customer solutions
Driven by our ambition to contribute to harmonious progress, we tackle major global challenges such as global warming, access to energy for all or mobility. We offer our customers – individuals, companies and communities – power-generating solutions and services that conciliate individual interests with the collective interest.
Our integrated offers – low-carbon and high-efficiency – are based on digital technologies. More than just power, they are solutions that facilitate the development of new uses and foster new ways of living and working.
Our ambition is transmitted to each of our 160,000 workers in 70 countries. Together with our customers and partners, we form a community of imaginative builders that create today tomorrow's solutions.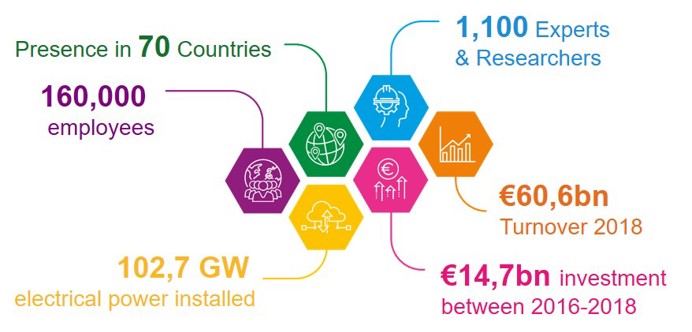 To find out about all our activities, please visit our website at www.engie.com.