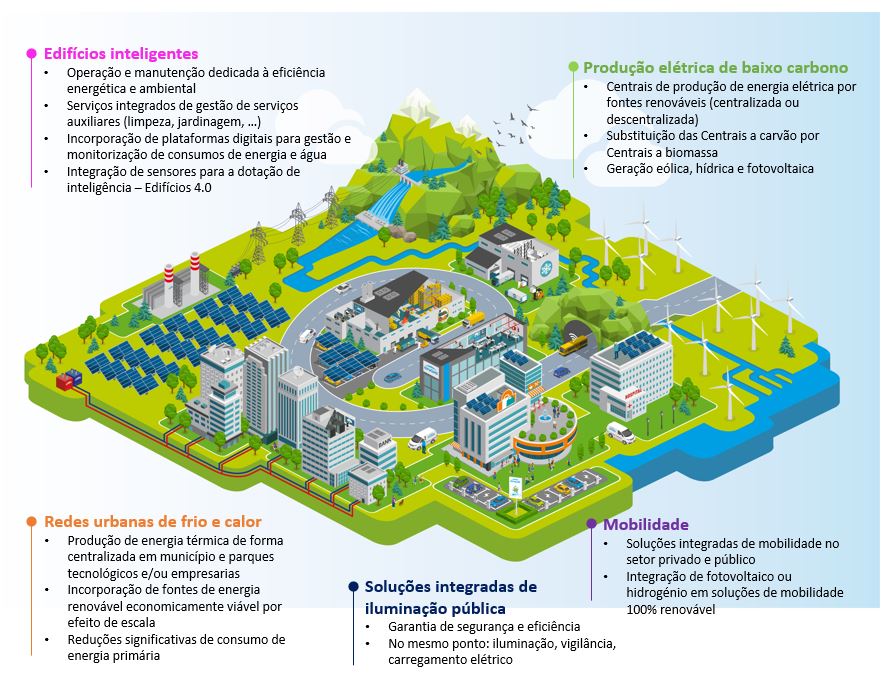 The growing population and in particular the rise in urbanization generate a series of economic, social, environmental and technological challenges. Cities are changing systematically, with significant shifts in the number of inhabitants, who have specific energy, comfort and safety needs. This means that managing energy demand with sustainable ways of satisfying these needs is complex.
ENGIE offers a range of solutions to provide a response to these challenges, whether in the private or public sector or for a single building or an entire municipality.
Our work today aims to help cities be the catalysts for growth and development, preparing them for our future together.
We work with decision-making bodies, scientific and technological partners and local residents to design tools, equipment and services that are transforming cities.
ENGIE's goal is to assist in transforming cities and make them more sustainable, attractive and resilient.